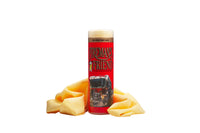 Welcome!
We are proud to launch our new Fireman's Friend website. We have labored diligently to provide our faithful customers with a user friendly, informative, and one-step learning center for all of your Fireman's Friends needs. Stop in frequently to explore our new products, "How-To" articles, and a list of partners.
EXPLORE OUR PRODUCTS
A Rich History
Fireman's Friend has been trusted by the Municipal Community for more than 30 years. Fireman's Friend brings you the highest quality products at the best value. Our goal is to bring the Firefighting, Police, Emergency Management, and Military communities the products you want and need. Our products are designed to help with many different tasks to make life on the job easier everyday.
The Dalmatian has been associated with Fire Departments for over 100 years. Before fire engines, the fire departments were operated by horse-drawn carriages. The Dalmatians would run alongside the horses to protect them from other animals that could scare the horses or throw them off course. In addition to watching over the horses while the firemen worked, Dalmatians also protected the firefighter's carriages from robbers and wild animals. Fireman's Friend incorporates this breed's loyalty and commitment into our business motto and products.
Testimonials